NGA (National Geospatial-Intelligence Agency) lanza un audaz plan de reclutamiento para contratar a los mejores de Silicon Valley
La agencia de inteligencia USA está hackeando las reglas de contratación para armar tres nuevos equipos digitales en búsqueda de dominación de los datos.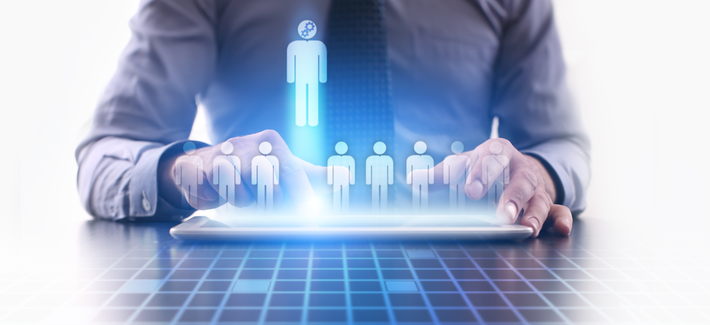 Attention Silicon Valley, Boston, Austin and other tech hubs across the country: One of the 17 U.S. intelligence agencies wants your best and brightest tech talent, and it's making a game-changing strategic play to get them.
The National Geospatial-Intelligence Agency, responsible for gathering and disseminating geospatial data for national security, disaster response and combat support, is setting up shop in San Francisco with the intent to hire hundreds of data scientists, architects, stewards, engineers, coders, designers and other STEM-laden talent.
The agency opened Outpost Silicon Valley, a new office in San Francisco, where it plans to host three brand new data teams. The agency's new Chief Data Scientist Andy Brooks will be responsible for filling out NGA's brand new Data Corps, one of three initiatives the agency unveiled to Nextgov as part of its broader strategy to bring best practices and talent from the tech industry to the intelligence community.
Speaking at a Nextgov event in Los Angeles Wednesday, Brooks said NGA's intent is to hire dozens of data scientists and analysts through the Data Corps to augment NGA's existing talent "to solve the big data problems within the agency." Those problems, Brooks said, are the kind that end up in presidential daily briefings or save lives during disasters or military conflicts.
NGA's Data-Enabled Workforce strategy also creates two additional hiring initiatives: a Developer Corps and an Explorer Program. Through the Developer Corps, NGA intends to hire several hundred full-time software engineers, developers and coders for its own in-house software development team, according to Associate Director for Capabilities Anthony Vinci, who supplied the vision for NGA's bold new tech strategy.
While the Data and Developer corps will turn techies into full-time federal employees working on classified problems, the Explorer program seeks technically skilled individuals for short-term tours of duty, building off a model employed by Obama-era tech initiatives 18F and the U.S. Digital Service. NGA wants as many as 50 "explorers" who could be brought within NGA's fold for one- to three-year terms. Provided they've passed an initial security vetting, Brooks said some explorers working on open, unclassified NGA problems, could do so remotely.
"It's pretty radical to think people are working in uncleared projects where they are situated and located, but it's the realization of the talent we need," Brooks said. "We've got to meet them where they are. You'll get to work on some crazy, high-stakes decisions and amazing projects. You'll have an interesting story to tell. We'll give them an experience for a year or two, and then send them back to industry."
Fuente: http://www.defenseone.com